Start Making Money Online
Start Making Money Online
Many people would like to make money online, but they don't know where to start, what business to start, company to buy into or who to join with. I have compiled a few options for you to think about so you can start making money online. This is based off my own experience and experience of some of my friends.
Swagbucks is it worth it?
So here are a few ideas that won't make you rich, but could put a few extra bucks in your pocket. One option is Swagbucks, this is a site that is free to sign up to and you simply do what you would normally do online like shopping, watching videos, and playing games. You earn points which can be turned into gift cards or cash through PayPal. One problem is it is time-consuming and unless you are online constantly hooked up to swagbucks, you will never really make any real money. However, if you have a website you can become an Affiliate with Swagbucks and market products through them to earn commissions.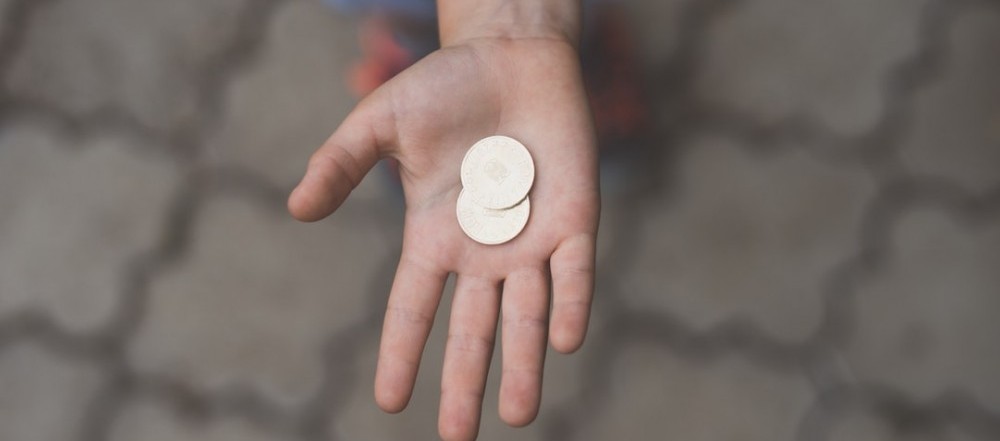 There are other companies that do much of the same like Cashcrate and SurveyClub in my opinion they are time killers and your better off being more productive with your time either learning how to make real money online, or going after bigger fish. It's easy to make peanuts online, but to make the real money it takes skill and knowledge of how online marketing works. You also have to create something that is in demand, for example making money online is in demand especially now with the way job markets are looking and just the simple reward you get for working for yourself. I have a solution for you if you want to do just that (work for yourself) and make decent to great money online. Keep reading to find out.
You want to be a YouTuber?
There are tons of YouTube Vloggers out now, I mean tons! I personally never went they way, but I know people that have and you can make serious money on YouTube if you are either 1. Lucky or 2. Have a great content. I have seen YouTubers that are horrible and they have over 1 million subs. It blows my mind, then I see YouTubers who are great and only have a few thousand subs. In order to make money from YouTube you have to pretty much be committed. You also need to know about editing and have the software to do so. You can't just make a video on your phone and upload it thinking your going to hit 1 million views. It needs to be good content, just like a blog needs to have good content to keep the reader interested.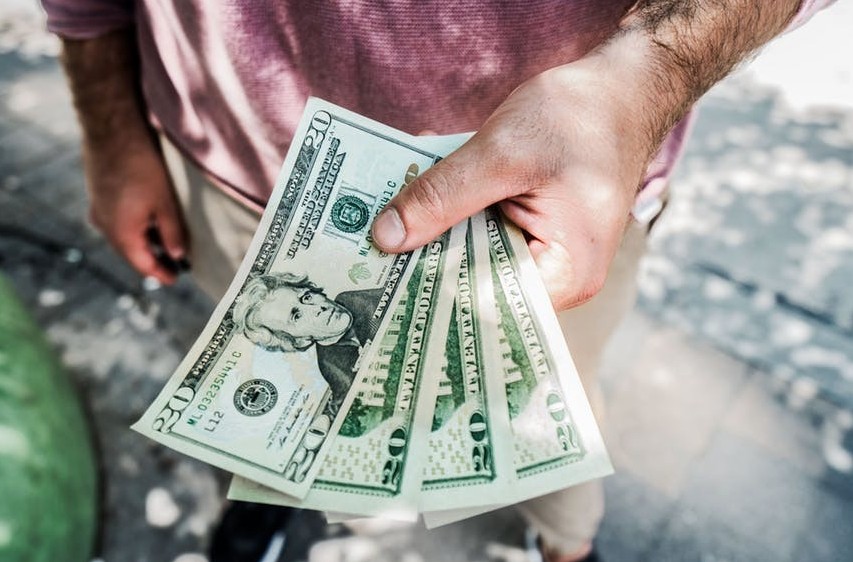 How much can you make from YouTube? well, a YouTuber makes anywhere between $1.40 to $4 per 1000 views, so you could make a viral video that is seen by millions. However, the next week you could bomb and not get any views, but the real money is in subscribers because they will be loyal and watch your videos consistently. There's an even better way to make money online and also be a Vlogger with videos and I will tell you how just keep reading.
Freelance writing is sometimes writing for free
Now when I say "sometimes writing for free" I don't really mean that you're working for nothing, but it might feel like nothing after your done with a 1,000 word article or blog you just ghostwrote for someone and get paid next to nothing. There is a crazy gap in how much you can make as a freelance writer, this is based on so many variables and who you sign up for to freelance with. I have worked in the past as a freelance writer for Freelancer.com and got screwed over several times. You compete with so many people that work for peanuts in countries like India and Ghana. They will literally work for half of what you would. This doesn't mean you can't make money.
How much should you charge to be a freelance writer? well, it depends on if you are diligent, knowledgeable, and an experienced writer. You could charge anywhere from $30 to $50 per article, but some companies would pay as much as $100 per article. I always say never sell yourself short, and usually you are being bid on for the job. One freelance writing company you can try is www.textbroker.com they are serious and reliable for payment. Another thing you can do is incorporate writing, vlogging, blogging and web design all in one. Learn how next.
Become an Affiliate Marketer and your own boss
I know what you're thinking, "Become an Affiliate Marketer?! What!? I have no clue!" Here is the thing, if you truly want something you will learn how to get it. Right? I have just the thing that I think is one of the best ways to make money online. (Affiliate Marketing) What is Affiliate Marketing? you may ask, well it is a type of performance-based marketing in which a business rewards one or more affiliates for each visitor or customer brought by the affiliate's own marketing efforts. So in other words if you have web space and you advertise a certain product or service you can get paid a commission on each product or service bought or sold. You can even make money on people clicking on advertisements of other companies on your website through Ads.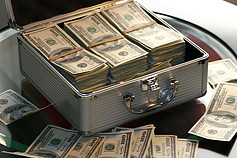 Down below I will include a video on how to join Wealthy Affiliate step-by-step and some of the benefits therein which is an Affiliate marketing platform with hosting. I would actually call it an Affiliate marketing University. There are loads of training videos and they teach you step-by-step on how to build a website through WordPress. There you can market products through Amazon, Etsy, Shopify, Ebay, Wealthy Affiliate, and much more. This is a free program to join with membership packages to become a premium member starting at $19 for the first month and only $49 each month after that and you can cancel anytime.
You might be saying to yourself "I don't want to pay for anything" and that's fine you don't have to, you can still become an Affiliate Marketer by receiving 2 free websites just for joining. Here I want to give you an example of how this kind of training works. By joining free and never progressing to a "paid member" you will be left behind in a lot of the extra training provided, also you will not have access to all the benefits Wealth Affiliate has to offer. While it is free to join and receive your 2 websites which you will be taught to build, you will not be taught all the marketing strategies or be given access to all the free "plug-ins" available to paid members. There really is a ton of perks to joining.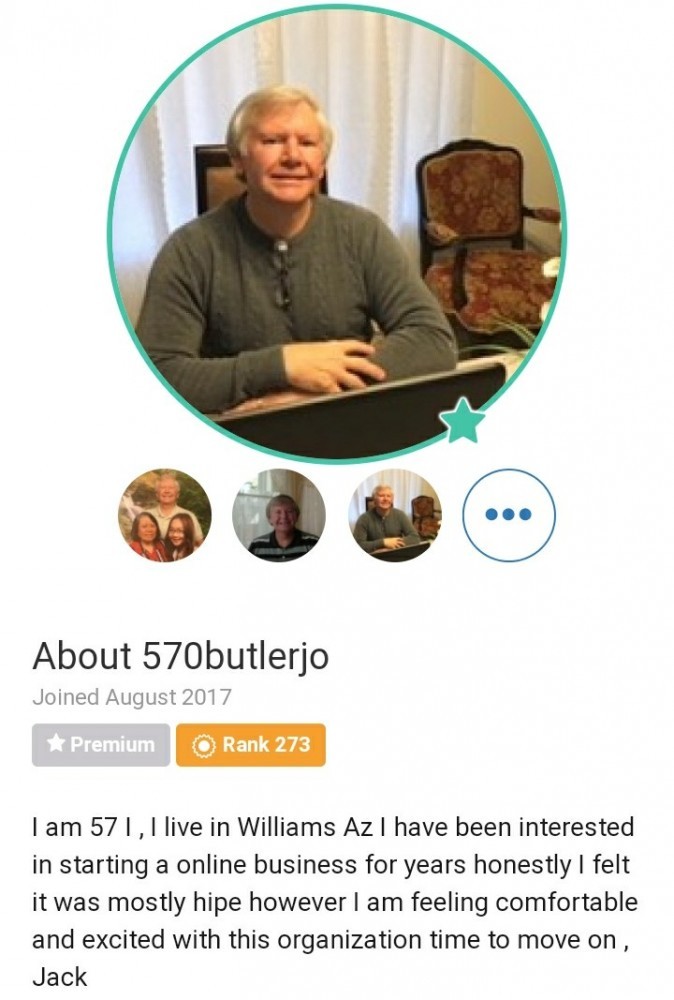 Here is a picture of a member named Jack who decided to join the wealthy Affiliate family. Jack is just one of many who join on a regular basis, this learning platform has over a MILLION + members and at any given time there are over 20 thousand Premium members on the community platform. This learning and hosting platform has too many advantages to mention here, so I recommend watching the video and clicking the link to checkout their home page to sign up for your free membership.
Is it worth is to work from home?
When people say they work from home, usually it also means they have a second job too. Most people that start making money online do not have enough capital or experience to solely work from home. I myself am also a part-time English teacher in Indonesia. I also work as a freelancer in my spare time with textbroker.com and I'm writing a book to eventually sell. Here I expect to be working on my websites and books as my main source of income in the future, but for now I'm very content with where I am. Now is it worth it, I say it most definitely is, just for the simple fact you get to spend more time around the ones you love. I also wanted to travel and live in another country, so thanks to working online I'm given that opportunity.
As for different ways to work online, there are many if you want to see a few more ways to work online you can checkout my blog on the best ways to make money online for more ideas. Another thing I would like to add is through the education you receive at Wealthy Affiliate University you can even build websites for other individuals to make some extra cash, I have done that a few times. If you need a Realtor in NYC checkout David-Siier.com I built his website among others. So whatever you decide to do just make sure your happy with it and please be careful with people claiming your going to make astronomical amounts of money in 30 days or less. In my experience those types of "so called" internet jobs are 99.9% scams. Use good judgment and always do your research before signing up to anything even with what I'm referring you to.
NOW FOR THE VIDEO ON HOW TO JOIN WEALTHY AFFILIATE
I just created this You Tube Channel to show you how to join, I will add more videos of tutorials of how to create free marketing videos, how to use certain features in Wealthy Affiliate and other "HOW TO" stuff in the future.
Be sure to LIKE AND SUBSCRIBE  and don't forget to hit that notification bell to my NEW channel for more videos in the future. 
To get started click here to set up your free membership profile